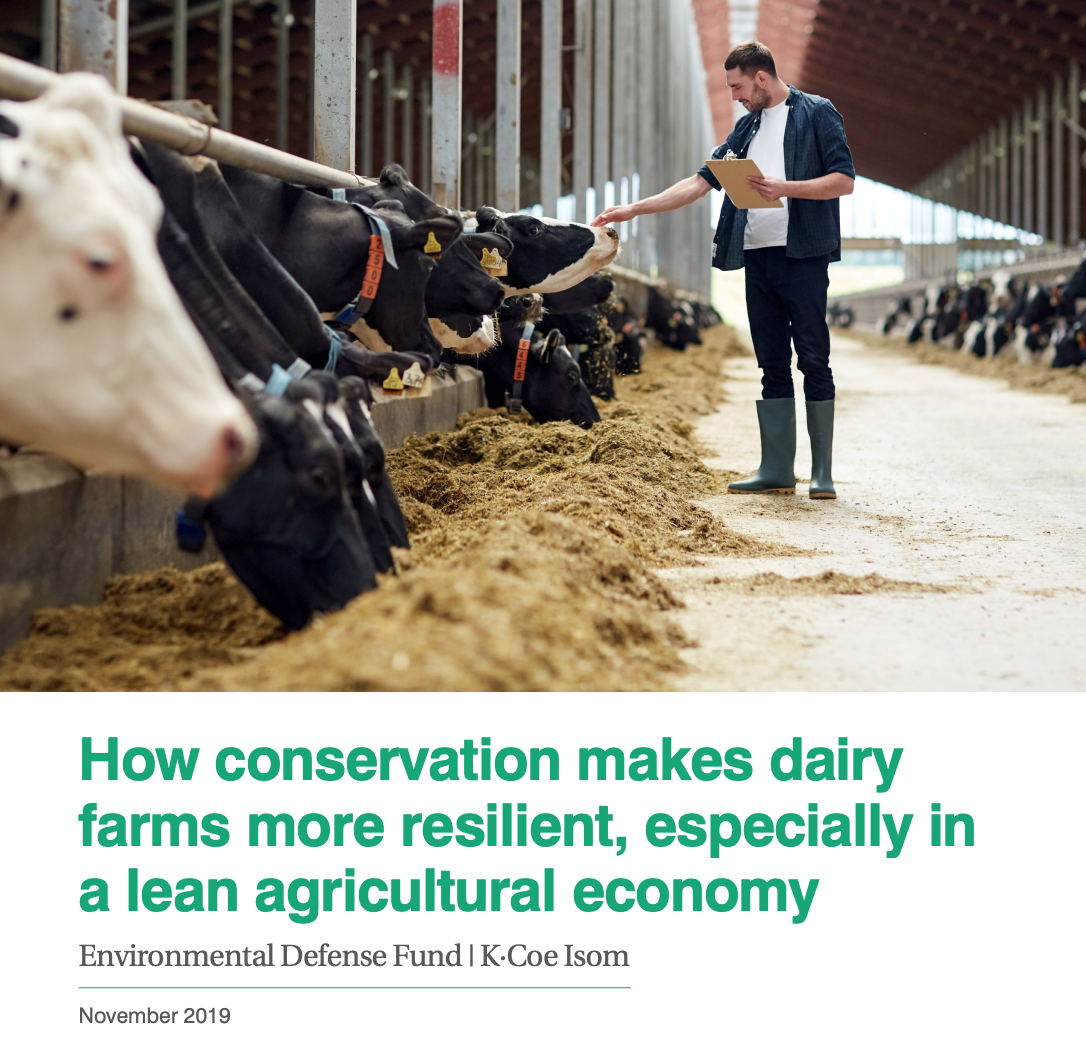 06 Dec

TeamAg Report Shows Conservation Can Put Dollars in Dairy Farmers' Pockets

TeamAg collaborated with the Environmental Defense Fund and K-Coe Isom to develop a report, entitled How conservation makes dairy farm more resilient, especially in a lean agricultural economy, which documents how successful implementation of conservation can help farmers improve both the economic and environmental performance of their farms. 

Conservation does pay and this report documents it!  TeamAg facilitated farmer participation and assisted with data collection and interpretation.  TeamAg also provided an expert review of the final report and recently discussed its findings at the 2019 Sustainable Agriculture Summit held in Indianapolis, Indiana. A full version of the report can be found here.

TeamAg has and continues to work with all of the farmers that participated in this study by helping them achieve their goals and objectives as documented in each farm's nutrient management and soil conservation plan.